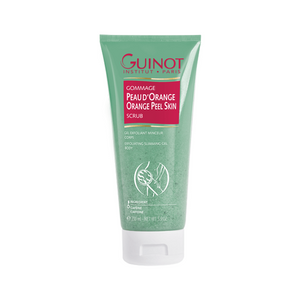 An exfoliating body gel formulated with Caffeine for anti-water retention.
Contains Coffee Beans, Papaya Extract & Lemon Extract Offers double exfoliation to remove dead skin cells.
Blended with ivy for stimulating action. Facilitates penetration of other anti-cellulite & slimming products.
Unveils softer, smoother & renewed body skin Perfect for all skin types.