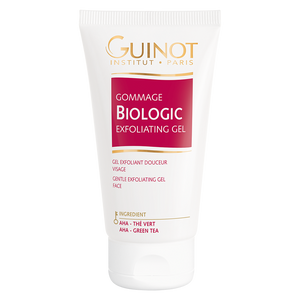 Gommage Biologic Exfoliator
Natural exfoliator with gentle fruits
The effectiveness of 'peeling' in a gentle wash.
The skin is soft and smooth, the skin's texture is more refined and the complexion is radiant.
Natural Fruit Acids: exfoliate, activate cellular regeneration.
Green Tea extract: stimulates, moisturises and regenerates.
Use once or twice a week.
Massage in until it changes to oil and then rinse with water.