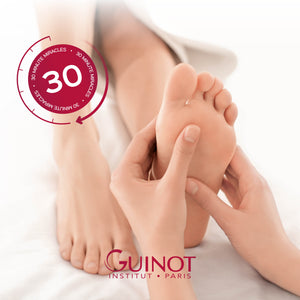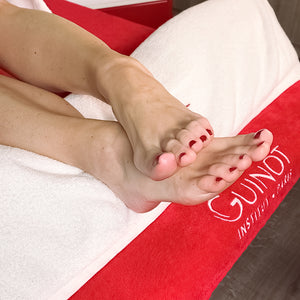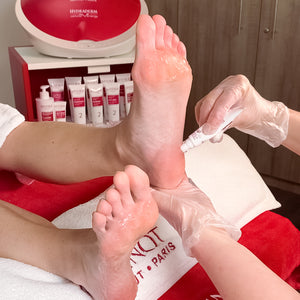 Foot Peeling Treatment + Polish (35 mins)
Softens and Rejuvenates the feet. 
This peeling Treatment, specifically designed for the feet, combines two effects: a 'peeling effect' that smooths rough areas on the sole of the foot and a 'regenerating' effect' on the top and sole of the foot.
The peeling gel removes dead skin and softens rough patches
Longue Vie Pieds Foot Cream regenerates damaged skin and protects new skin leaving it soft smooth and protected.
After a 30-minute Treatment:
- The skin on the feet looks "brand new".
- The feet feel more comfortable.
- The feet are visibly younger-looking.
- The skin on the feet is smooth and soft.
Once you have ordered your treatment please call 07483 456383 to book your appointment.