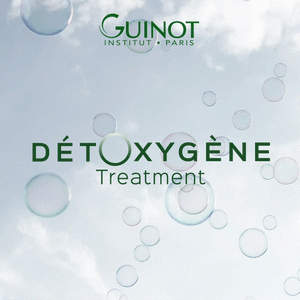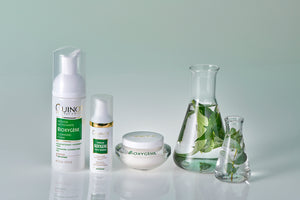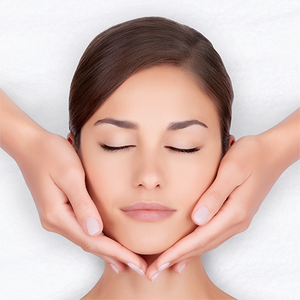 The NEW generation of detoxifying treatment is here!
This intelligent facial is designed to detoxify and re-oxygenate the skin to restore a refined radiance and balance that is often affected by lifestyle changes such as lack of sleep, stress and diet.
The powerful Detoxygene treatment mask draws impurities and toxins from deep within the skin caused by environmental pollutants which if left untreated can have long-term damaging effects on the skin health and appearance.
Suitable for all skin types and PERFECT if you have had a break in your skincare routine in salon or at home. This advanced treatment will boost your skin with a radiant glow and prepare it for ongoing maintenance treatments.
EXFOLIATION
The dual enzymatic and mechanical exfoliation eliminates dead skin cells loaded with toxins and pollution particles, smoothing and refining skin texture.
DETOXIFYING MASK
The mask acts as a 'pollution magnet', picking up and removing pollution particles to detoxify the skin. A chemical substance known as EDTA forms a chelate with metals, enabling their removal. Green Clay absorbs toxins and impurities.
The mask has a specific cream texture. Use a spatula to apply it over gauze placed on the customer's face then peel off.
REOXYGENATING MASSAGE
Massage re-oxygenates the skin through manual techniques, which boost skin microcirculation, and through active ingredients in the massage serum. Actinergie (Corn extract) increases the oxygen uptake of cells, thereby stimulating cell metabolism, and ATP (biotechnology-derived active ingredient) provides cells with the energy they need to function properly.
Purisoft (Moringa seed extract) forms a detoxifying barrier that protects the skin from the harmful effects of pollutants. It also helps remove harmful microparticles and prevent them from adhering to the skin.
Dermaline (Laminaria algae extract) moisturises the skin and helps improve tonicity.