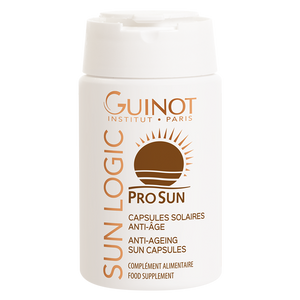 Pro Sun Capsules - Food Supplement to prepare the skin
Help reinforce the skin's natural defences.
Help bring about a tan and make it last longer.
Take 1 capsule daily two weeks prior to sun exposure with a large glass of water, preferably during a meal. Continue during sun exposure and for one week afterwards to prolong the tan. This product does not replace the use of a sunscreen. It is essential to apply sunscreen during sun exposure.
BETA-CAROTENE : intensifies and prolongs the tan.
VITAMIN C AND VITAMIN E : help protect the cells against oxidative stress caused by the sun.
30 capsules